Thursday, June 20th, 2013
Google has done its part in announcing to Webmasters that it has changed its search engine optimization algorithm once again. This time, the changes are in response to a drastic increase of Internet users accessing the Web through their mobile devices. In order for smartphone users to fully engage on business websites, it is important for Webmasters to heed Google's warning and consider these four mobile configuration suggestions.
Avoiding these mistakes will allow followers to quickly find what they are looking for. In addition, businesses who address these mistakes will find themselves ranked higher in search results. The common mistakes Webmasters make in mobile configurations include:
Faulty Redirects
This is when Webmasters use separate URLs for their mobile and desktop users. When this happens, a common mistake made is that all the mobile users are redirected from a desktop page to the homepage of the mobile-optimized rather than the page that parallels its content. Being redirected only to the mobile-optimized homepage can greatly disrupt the flow, leading the user to give up on the search altogether. For seamless transitions, desktop pages should redirect users to the mobile-optimized webpage with containing the same information.
If it is not possible for users to be redirected to equivalent mobile-optimized, it is better for the user to view the desktop content rather than being forced to go to an irrelevant page. Faulty redirects can cause a great deal of frustration, which is preventable if users are redirected to the correct pages.
Smartphone-only Errors & Mobile Search
One of the most frustrating things that Internet users run across are error messages when they are trying to get onto a website. In these situations, an error page, or 404 page comes up. Most users are extremely turned off by these error pages and will avoid the websites in the future.
One factor causing smartphone-only errors is the mishandling of Googlebot-Mobile. All user-agents identify themselves as some sort of mobile device, and should be treated as such. The big mistake made is that Googlebot-Mobile is redirected to an incorrect page optimized for a feature phone, which makes it automatically redirect to the desktop page. This results in an infinite loop that is recognized as an error.
Unplayable videos are also culprits in producing smartphone-only errors. When embedding videos, it is important for Webmasters to be aware of the fact that mobile devices, such as the iPhone and certain Android versions do not support Adobe Flash files. Errors occur when these particular smartphone users try to view the videos.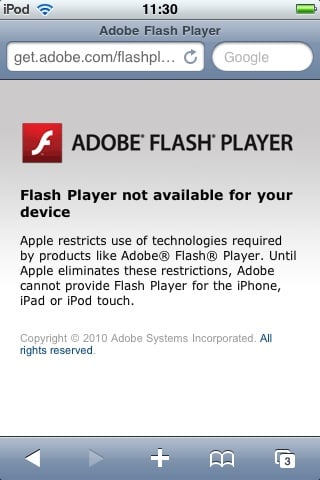 Segmenting Mobile Traffic
When analytics are used to determine next steps for Webmasters and their websites, time needs to be invested in learning about who the niche audience is and what their browsing habits are on the Internet. Separating out mobile traffic from that generated by desktop users is key in looking beyond the superficial numbers. Google Analytics makes this easy, giving users a choice to filter their traffic reports to include only mobile and tablet traffic. It is important for Webmasters to take note of such user habits such as the types of search queries mobile searchers are making, which landing pages are most popular, and conversion rates from mobile devices. Analyzing mobile user habits will allow Webmasters to make the right adjustments in the future.
Google has already made it clear that the future of search is in the hands of the mobile user. More and more consumers are searching for information on products and services through using their mobile phones and tablets. With Google's new changes in mobile search engine rankings, it's vital for businesses to consider changes in the way they engage their customers. One of the best things Webmasters can do is to make sure their business has a mobile-optimized website that parallels their desktop ones. If not, they may find themselves struggling to stay afloat in an increasingly mobile society. Search engine optimization needs to consistently adapt. This is a perfect example of the requirement to adapt now.